Windows
Windows Color & Grid Options

Available Color Options
Available Grid Options
ENERGY EFFICIENCY

LIC Window & Door offerstwo optional Camelot® Performance Packages which feature the latest and most innov ative energy efficiency technologies. From Sashlites's® revolutionary integrated spacer to energy-saving Low-E pyrolytic hard-coat glass options. Camelot® Performance Package windows will help reduce home-heating and cooling costs… while providing you and your family with year-round comfort, dependability and style. Below we provide a brief overview of how environmental factors influence window performance:

1. Convection
When warm air from inside the home meets a cold window, a chilly, circulatory draft can occur. Camelot® Performance Package windows can help reduce convection related problems.



2. Air Infiltration
Air leakage through unsealed gaps can account for up to 10% of the energy usage in a home. Camelot® Performance Package windows offer premium airflow protection.



3. Radiant Heat Loss
Clear glass absorbs interior heat and radiates it outdoors. Camelot® Low-E glass coatings greatly reduces herat loss, saving you money in the winter.



4. Conduction
The direct transfer of heat through the window frame. Camelot® Performance Package windows reduce thermal heat loss due to conduction.



5. Solar Radiation
In the summer months, solar radiation can dramatically increase home cooling costs. In addition, UV radiation can fade and damage interior furnishings. Camelot® Performance Package windows feature a Low-E micro-coating which greatly reduces solar radiation and provides superior UV protection.



6. Light Transmittance
Camelot® Low-E coatings allow short wave visible light to be absorbed through the window, which reduces lighting costs throughout the year and is reradiated as heat in the winter.



7. Condensation
Condensation can damage window frames, sills, and interior shades while contributing to mold and indoor humidity. LIC Window & Door offers warm-edge spacers for superior condensation resistance.



Thermal Transmittance and Resistance ( U and R-Values )
Thermal transmittance, also known as U-value, is the rate of heat transfer between the interior and exterior of a window. The R-value of a window, also known as "thermal resistance", is simply the reciprocal of the U-value (1/U). So if a window has a U-Value of 0.20, it will have an R-Value of 5.



The higher the R-value of a window, the greater its insulating properties, and thus the greater its energy efficiency. Camelot® R-5 Ultra Performance Package windows feature one of the highest double-glazed R-values in the industry, for the ultimate in energy efficiency and thermal performance.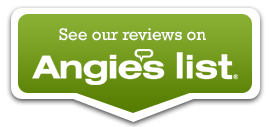 OUR GUARANTEE
At Lomonaco's Iron Concepts, our #1 Priority is Complete Customer Satisfaction. No matter how big or small the customer needs or concerns are,
Lomonaco's Iron Concepts
will be there to ensure that each customer is more than satisfied with our company and products.
OUR SERVICES
SERVICE AREAS
NJ Counties: Atlantic, Burlington, Camden, Cape May, Cumberland, Gloucester, Salem

PA Counties: Bucks, Chester, Delaware, Montgomery, Philadelphia